No two sewing books have caused more hype in the sewing blogosphere in the past few years as The Burda Style Sewing Handbook and Gertie's New Book for Better Sewing. The Collette Sewing Handbook was and is also quite popular. I bought an advanced copy and was quite pleased with the projects I completed. But when these other two books came out, I thought I would wait and check them out at my library before I purchased.
Finally, after months and months, both books were available to me at my local library, and I didn't even have to put them on hold.
The two questions that need to be answered are:
1) Do I like the styles enough to complete a project, and
2) Do I like the book and the styles enough to buy the book?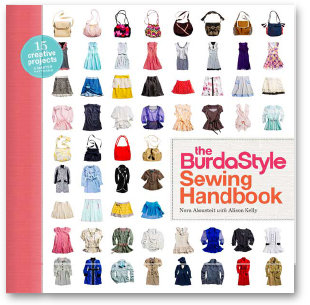 burdastyle.com





Burda seems to be geared toward a more intermediate sewer. The focus is on individual variations of their original patterns. Even with this focus, there is not a lot of information on fitting a pattern. It also appears to be geared to a younger audience. In other words, skirts were short, and dresses were sleeveless. I'm not going short and I'm not going sleeveless. It is easy to lengthen a skirt, but I am shaky on drafting a sleeve pattern and adding it to the garment. As far as I can tell there is nothing in the book to help with the addition of sleeves.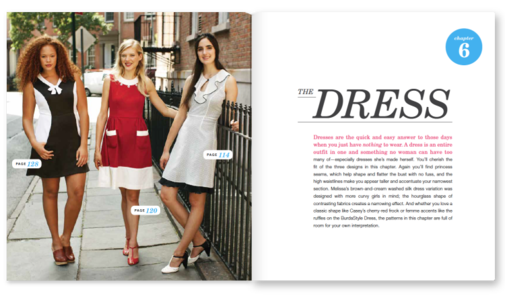 burdastyle.com
I did like that each pattern had three variations and then several examples from sewists who had made their own variations.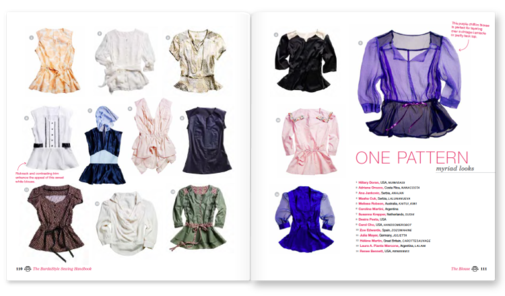 burdastyle.com
There was nothing in the skirt section that I particularly liked. And skirts are easy to make and adjust to your own style.
I only liked the main blouse in the blouse section.
I liked the dresses but they were all sleeveless.
Loved the main coat patterns and variations.
I didn't care much for the handbags.
As many of you know, Burda patterns are printed without the seam allowances. So you need to add a 1/2 to 5/8 inch allowance when tracing your pattern. And you have to trace your pattern because the pattern pieces are printed on top of one another. Although you get to use one of those cool double tracing wheels! (Sewing nerd alert!)
Are any of the styles calling out to me to take the time to trace a pattern, add the seam allowances, and sew? Even though I like some of the styles, not really. I've seen some cute renditions of these patterns on the internet, but I still won't be buying the book.
However, I do like some of the free patterns from the burdastyle.com website, and I may be trying these soon. Did I say free? Free is good!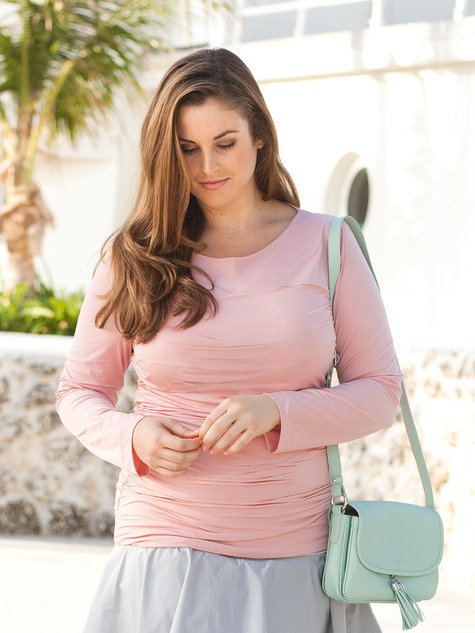 burdastyle.com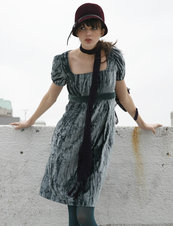 burdastyle.com


Might need to change the poofy sleeves on this one!
Ahhh, Gertie. The queen of the sewing blogospere. Everyone loves Gertie. I love Gertie. I love her retro style. I love her success in the sewing industry.
Do I love her book? Let us see, shall we?
This book has excellent instructions that even a beginner can follow. It is loaded with great tips on retro style and sewing techniques. There is an excellent section on fitting a pattern. The illustrations are fantastic. I have only one criticism of the photographs. Some of the clothes just don't look like they fit as well as they should, and some appear as if they could use a good pressing. Is that just me, or has someone else noticed that as well? Oh dear, I just criticized the queen!
Now, let's get down to the patterns. There are 20. I would make two of the blouses, and 4 of the dresses including the coat dress.
That is 6 out of the 20 patterns that I like enough to make. The book is $25.60 on Amazon.com. So a little over 4 dollars each for 6 patterns. That's a pretty good deal. Will I purchase the book? Yes, eventually, if I get through the list of projects I already have on the docket! Therefore, tomorrow I am sewing and not blogging. Probably.