I finally have some finished projects to show you. It is all because my friends are having babies. Thank goodness it isn't me! For my friend Renata from Brazil, I made a cloth book of The Tawny Scrawny Lion. Do you remember that book along with The Saggy Baggy Elephant? I remember reading them to my brother.
I bought some darling Marmalade by Moda fabric charms from Quilts Etc. and knew that it would make a sweet quilt for Amanda.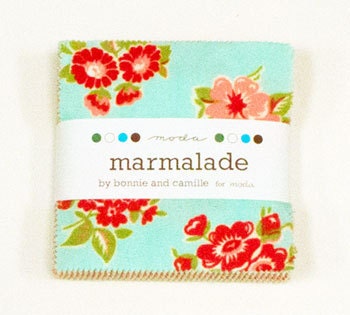 No baby shower would be complete without food. And my dear neighbors brought over wonderful food.
Don't you wish you could come to a baby shower at my house? No silly shower games for us. Just great food, good friends, and lots of presents.