When I was a little girl of four, Laura Garff asked my mom if I would play Madame Butterfly's son in her senior recital. I had a pixie cut and I suppose I looked like a boy. Laura played Suzuki, Madame Butterfly's maid. All I had to do was walk out on stage and let Madame Butterfly hug me while she sang her goodbyes. When the performance was over, I was given a rose, and I was hooked into the world of music performance.
Photo: Church News
While I could never sing, I always looked up to Laura. I saw her perform with the Utah Opera in many roles including Hansel and
Gretel
, as Mercedes in Carmen, and the mother in Ahmal and the Night Visitors. I watched on TV as she sang the closing hymn in the Salt Lake 2002 Olympics. She recently retired from the Mormon Tabernacle Choir.
Photo: utahtripadvisor.com
What a joy it was on Friday night to see her perform with her colleagues of many years, Elaine Brewster and accompanist, Denise Farrington. The performance took place in the historic Assembly Hall on Temple Square.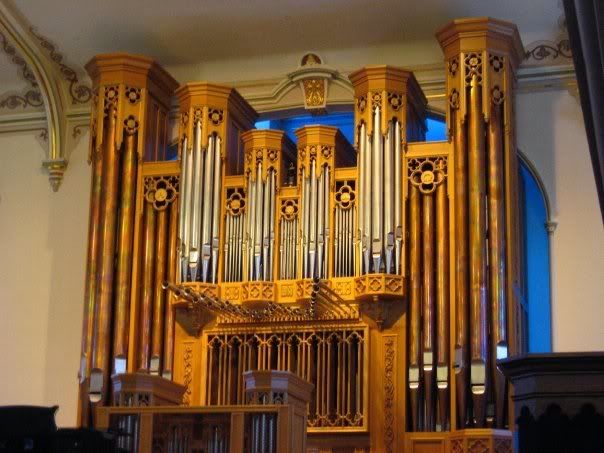 Photo: organlessons.blogspot.com
The program was filled with a variety of music styles with none of the selections being too long or heavy. Three selections stood out for me. The first was An den Abendster, a lullaby by Robert Schumann. This was lovely and lyrical and perfectly sung by Laura and Elaine. Piano Preludes VIII and IX by Claude Debussy were impeccably played and emotional as well. But by far my favorite performance of the night was Give Me Jesus, a spiritual by Moses Hogan. Laura's mezzo soprano voice filled the hall with richness and feeling. It was a touching performance. ,
Temple Square Performances at the Assembly Hall are always free to the public.
What a lovely way to spend the evening listening to inspiring music in a beautiful, historic building. Needless to say, many decades later I am still a fan of Laura, her colleagues, and her beautiful music. 5 out of 5 stars.