Thank goodness for the Cottonwood Heights Police Department! They will keep Back East in business because we aren't going back. Back East is a cheesesteak and hoagie place on Ft. Union Blvd. in Midvale. We both ordered the cheesesteak with provolone, I ordered a salad, and my husband ordered fries.
The sandwich was just ok. Although I did like the toasty bun, the meat was only moderately flavored. Granted I've never been to Philly so perhaps this was the way it was supposed to taste. Apparently it's better with Cheese Whiz as a condiment. Not going to try it.
I have bad luck with salad. As one can see from the photo, the salad was just bagged lettuce with two cucumber slices and a slivered wedge of tomato. Again, not that tasty. The fries were the tastiest part of the meal.
The funniest part was the signs. Out of
lemonade. Ice tea machine broken. And the sign on the restroom, well, the photo says it all.
The best part about the restaurant was the price. Very reasonable. The decor was "skateboard cool" with band stickers littering the walls. 2 1/2 out of 5 stars.
Luckily, the evening was not all lost. We went to see the movie, The Help with Emma Stone.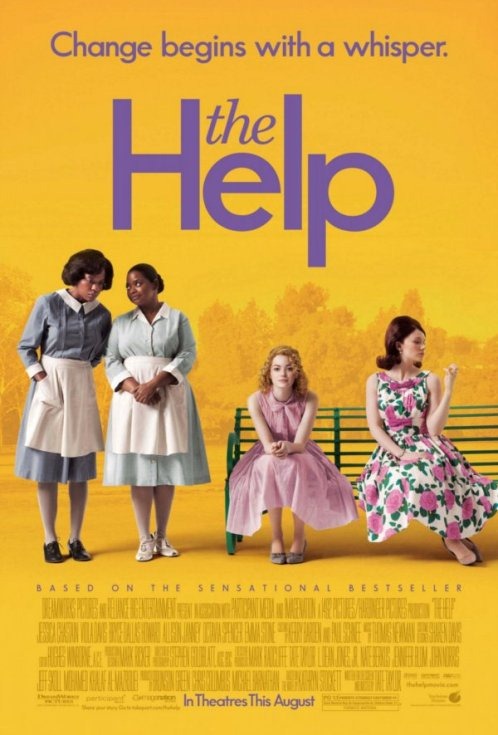 This movie was just as good as the book. It was uncomfortable to think that in times so recent this blatant racism occurred. The movie brought out the fear and the tensions of the time period extremely well.
Emma Stone was excellent as Miss Skeeter although I didn't like how her mother was portrayed. She was great for a little comic relief, but the book made her more "southern genteel" than the movie. My only other criticism was having Stuart, Miss Skeeter's boyfriend, as a character in the movie. He was a large part of the book, but didn't add anything to move the plot along in the movie. They could have completely edited his parts out and the movie still would have been fine. All the other characters were spot on.
I always love leaving a movie having been so entertained that I've lost track of time. This was one of those movies. 4 1/2 out of 5 stars.